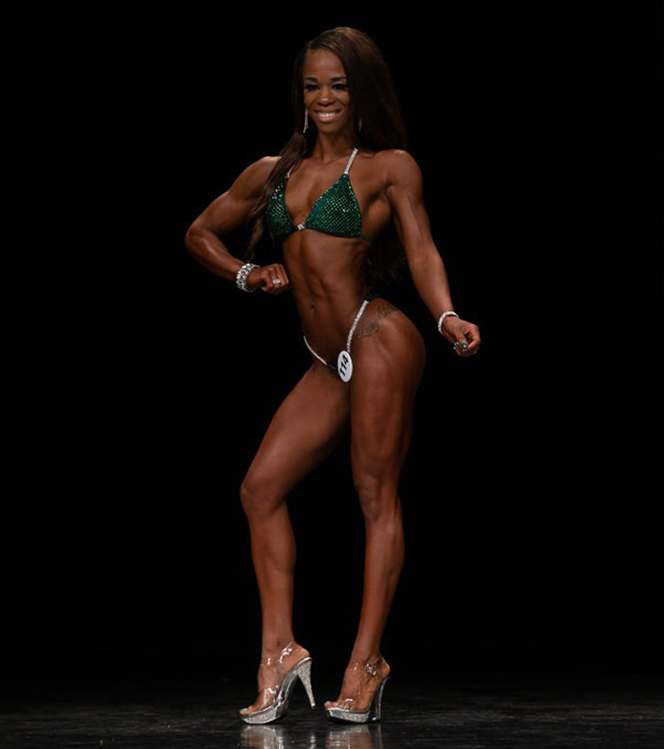 Jasmine Williams
IFBB PRO
Bikini
Brief info
Jasmine IFBB Pro, will compete at the Boston Pro Show on June 20, 2020.
I am originally from long island,new york and currently in palm desert, California. Ask me how that happened its a long story. I come from a rough family and neighborhood but I didn't let that control who I wanted to be in this world. I definitely learned a lot of survival lessons which is what helped mold me into the person I am today.
I started bodybuilding in august of 2015. I initially wanted to check this off of my list of accomplishments , so I decided to start my first prep on my 24th birthday. I had no idea what I was getting myself into all I knew was that I loved to whole aspect of competing in which to me meant giving it your all and working very hard to present and showcase all that you have worked so hard for. I ran track in high school and went to college for dance. So competing runs deep within me.
The plus was obviously those sexy bikinis all glammed up in which I wasn't into very much. I guess it rubbed off on me when I placed 1st and won an overall in the very first competition I did. After that I kept going and ended up winning both novice and open class and overalls. I couldn't believe that. that's when I knew I couldn't give this gift up.
I am so happy that I am able to soar in this sport on a level I never thought I would even be at. When you get so deep into something you start to love it more and more. You want and deserve more. That's when it hit me. I wanted to be on that olympia stage and when I finally made it there in 2019, I knew that dreams do come true. I want and eventually will be the first in years a woman of color mrs. Olympia. Not only will I help inspire woman of all race around the world but build those woman up to remember that it is possible. Winning is not everything but receiving and being noticed of what you did to get there is the best reward. This is me, Jasmine Williams.