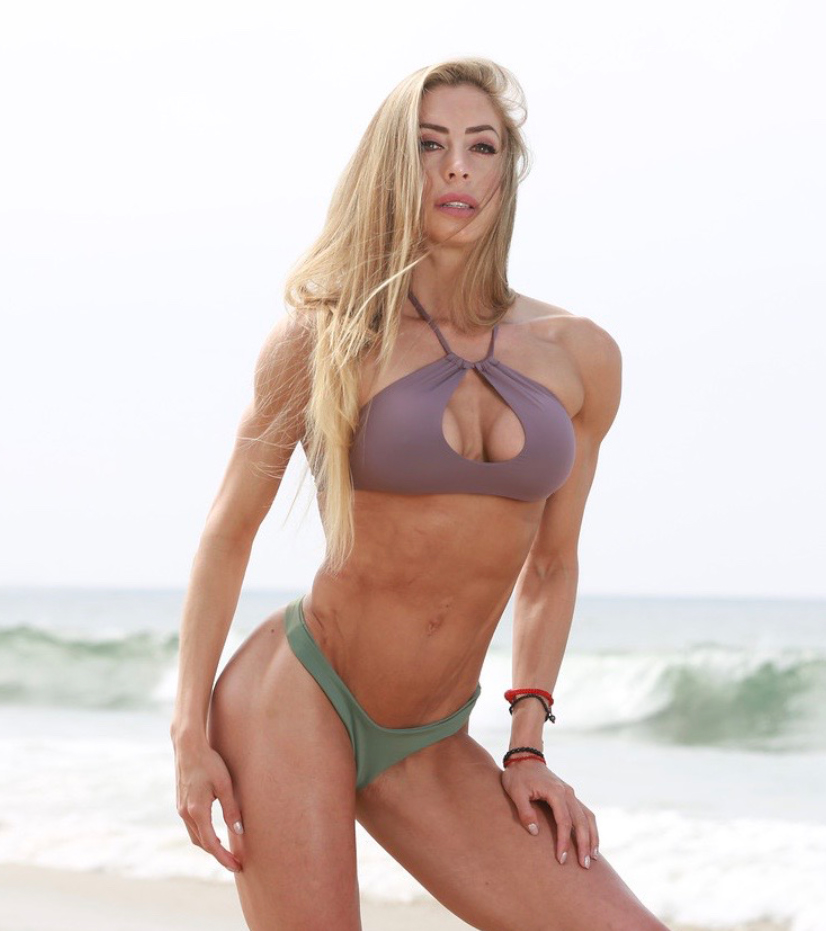 Kim Gutierrez
IFBB PRO
Bikini
Brief info
Kim IFBB Pro, will compete at the Boston Pro Show on June 20, 2020.
Kim Caroline Gutiérrez Kuruz, kinesiologist, trainer, and the first IFBB Bikini Pro from Chile. A former belly dancer and Zumba instructor. She is part of 2 tv shows in Chile (Fox,Canal 13). Kim was born in Santiago in a family of dancers and sports traditions. "For as long as I can remember, I've practiced dance, theater, and sports. I started to compete as a young girl in different areas (running, fencing, swimming). I practiced, taught, and performed belly dancing until I started my university studies" says.
Between 2014 and 2016, she competed 30 times as an amateur (winning 2 national overalls, 11 international overalls, 1st Arnold Brazil and 2nd Arnold Africa, invited to Budapest world championships and first South American athlete invited to compete in Olympia amateur Prague) but none of that contributed to achieving Pro status. Her dream to became Pro finally arrived when she won the South American overall title in September 2016 in a huge lineup (first pro card in this show). After that success, started her Pro career in 2017 and was invited to make her debut in the prestigious Arnold Classic Australia. In 2019, Kim competed at Mr. Olympia. She started her journey in February…. trying to feel that motivation again…. and that kick for her came at the Sherus Classic Colombia where she placed 3rd. Next, she competed twice in California (2nd and 4th place), Brazil (2nd), Pittsburgh Pro (4th) and NY pro (5th place) earning her spot for the Olympia 2019!