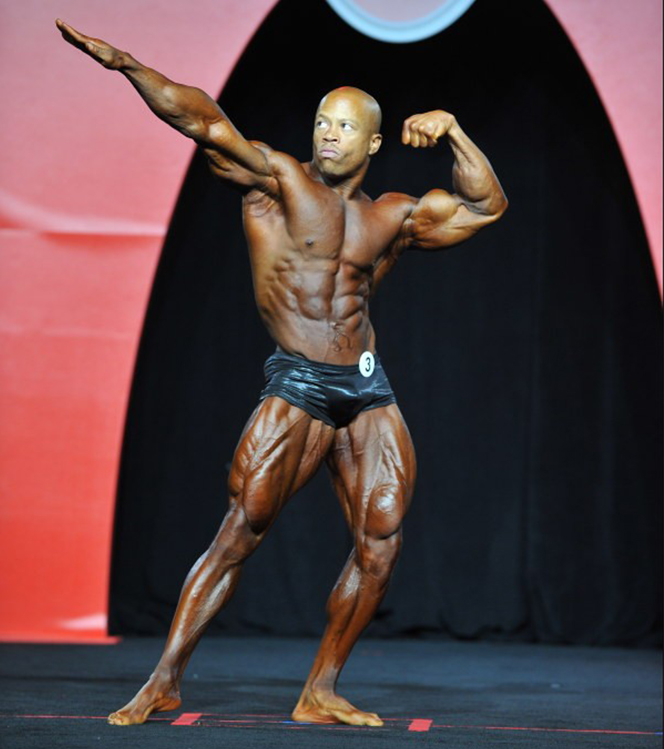 RD Caldwell Jr.
IFBB PRO
Classic Physique
Brief info
Caldwell IFBB Pro, will compete at the Boston Pro Show on June 20, 2020.
RD Caldwell Jr. is a Licensed & Ordained Minister & has been serving in Ministry since 2008, holding positions such as Youth Minister, Sunday School & Bible Study Teacher. RD has also been heavily involved in Prison Ministry traveling all around with "Hustlin' for JESUS".
RD is a Lifetime Drug-Free IFBB Pro Bodybuilder & Record Holding Powerlifter. He holds such Titles as Mr. Cincinnati, Mr. Natural Ohio, Mr. Universe and he recently Won The First Ever Ben Weider Natural Pro Show. RD is known as Mr. SuperNatural because he attributes his Faith in CHRIST for his success. He has never used any drugs or alcohol in his life and believes that GOD places HIS Super on top of his Natural.
RD Caldwell Jr. has spoken at numerous conferences, schools, seminars, gyms, churches, juvenile detention centers & correctional institutions and he always enjoys being a change agent by informing, motivating and inspiring his audience.
RD Caldwell Jr. truly believes that his purpose in life is to transform Lives! RD loves sharing his story with the world & is available for Speaking Engagements, Seminars & Motivational talks.