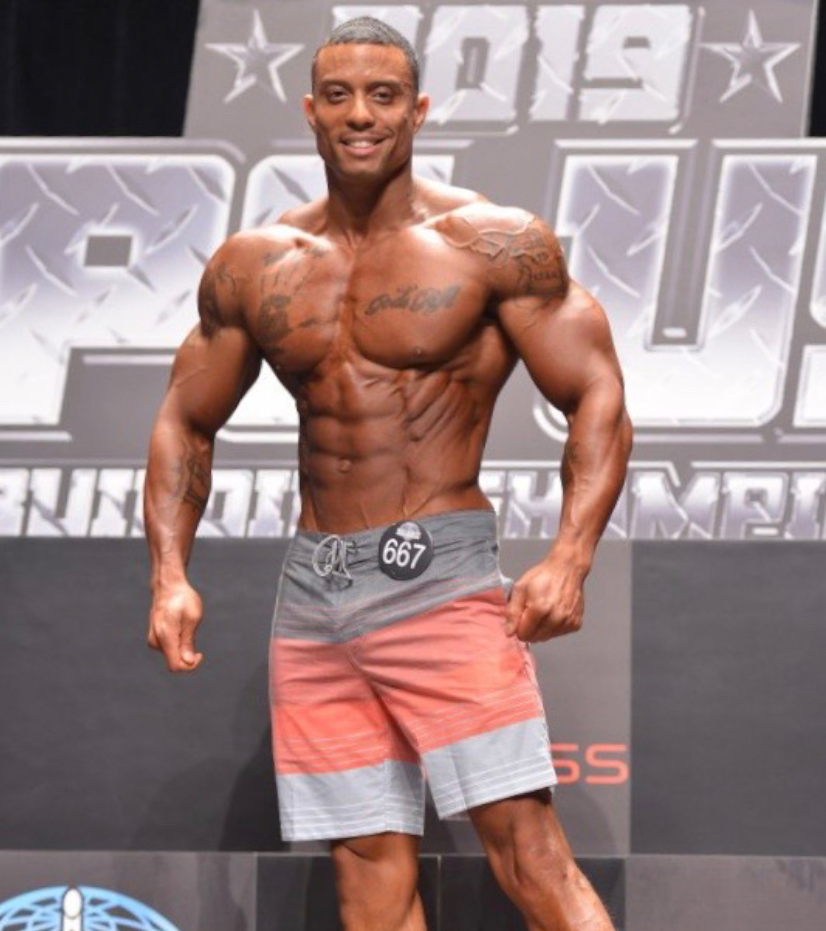 Rodney Harvey
IFBB PRO
Men's Physique
Brief info
Rodney IFBB Pro, will compete at the Boston Pro Show on June 20, 2020.
Rodney was born and raised in St. Louis, MO. He joined the Navy right out of high school and have been in for 17 years now. He's currently a U.S. Navy Chief Petty Officer. Family, fitness, and health are his life. Husband and father of 3 children, for Rodney his family is his source for motivation. "They help to keep me grounded and sane. I strive to make life a much more pleasant experience for them. Setting the bar high is my goal every day. I want my children to know that the ceiling that is above them is just the beginning that no matter what, life has many of opportunities for them to succeed and thrive".
Rodney lives by the code of every man, the golden rule: "Treat the next person as you would want to be treated". Currently serving in the medical field of the United States Navy, working on Submarines as the sole medical provider for 150+ Sailors. Rodney loves the job field he represents, the Navy and his country. He's been deployed 4 times, twice to Iraq with the Marine Corps, and to multiple countries throughout his other two deployments.
A certified trainer with a proven team and clients that make great improvements. Competed in multiple NPC shows before earning his IFBB Professional Bodybuilding status at Muscle Contest USA Championships in July 2019 in Las Vegas, NV.
"I will work harder and come back to the stage 100% better. Fitness, health and life are more than just looking good on stage, it's about looking and feeing good at all times. It is about being the person that others around you want to meet and exceed. The "average" gym goer knows that they have to work out but not everyone knows how!" says @mrhmharvey_ifbbpro