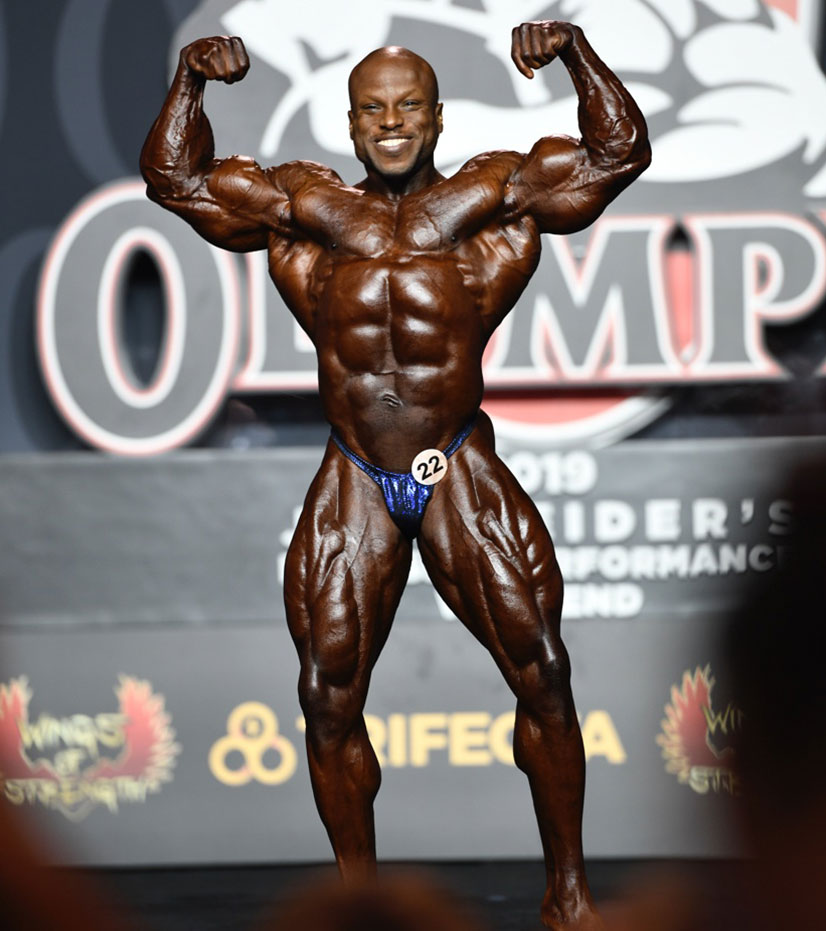 Shaun Clarida
IFBB Pro
Brief info
As a special guest of Mon Ethos, Shaun Clarida will be part of the Boston Pro as a guest commentator on the live feed.
Shaun Clarida was born in New Jersey. Well-known as "The Giant Killer" Clarida is a IFBB 212 Pro Bodybuilder. Began competing in 2005 and since that time has competed in 49 competitions worldwide. Turned Pro in 2012 at the NPC Nationals as a Batamweight. Since then, Shaun has won four IFBB 212 Pro shows and have competed in five 212 Mr. Olympia. His highest placing was 3rd in the last 2019 Mr. Olympia edition.
Currently Shaun is preparing to compete at the 2020 212 Olympia with the plan and goal to bring it home this year.
WHY "THE GIANT KILLER"
Standing at just 5' 2'', he was able to achieve remarkable success on the bodybuilding stage, earning IFBB professional status in 2012. He acquired the nickname "The Giant Killer" - a reminder of his ability to emerge victorious ahead of athletes that towered over him.
Shaun started his fitness journey throughout high school, he took part in competitive sports ranging from wrestling to basketball fulfilling his desire for an adventurous lifestyle. In the process, he brushed off negative comments from those who doubted his abilities. Soon enough, he became an inspiration across the world, renowned for his strength and determination.
Gallery
IFBB Pro Shaun Clarida