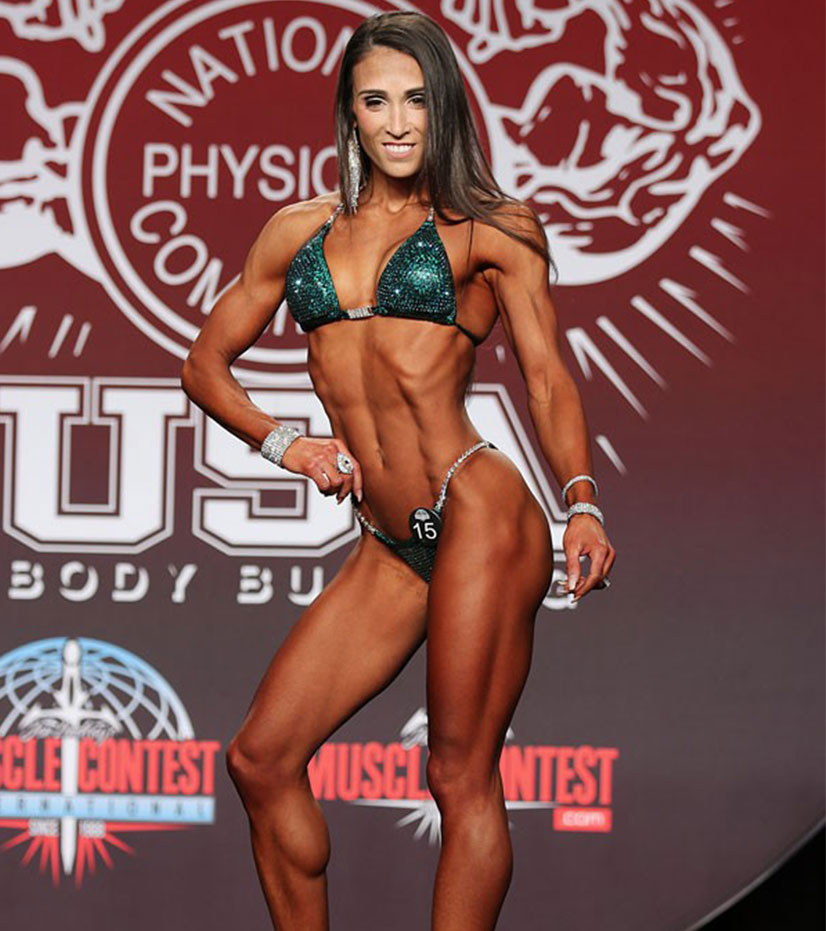 Jennifer St Peter
IFBB PRO
Bikini
Brief info
Jennifer IFBB Pro, will compete at the Boston Pro Show on June 20, 2020.
Jennifer Bexiga St Peter, a Portuguese-American, is a relative new comer to the sport sweeping her way through the NPC with three Overall wins and earning her IFBB Pro card in the same fashion with an Overall win at the 2019 NPC Jr Nationals.
Jenn grew up competing in gymnastics and cheerleading learning that with hard work you can achieve anything and quickly learned just how much she loves to compete (and WIN!). She currently holds an MBA in Finance, is a successful Director of Finance for a large investment company, has earned her black belt in Krav Maga, and is a force on the stage and in the gym earning the nickname "Tiny Tornado".