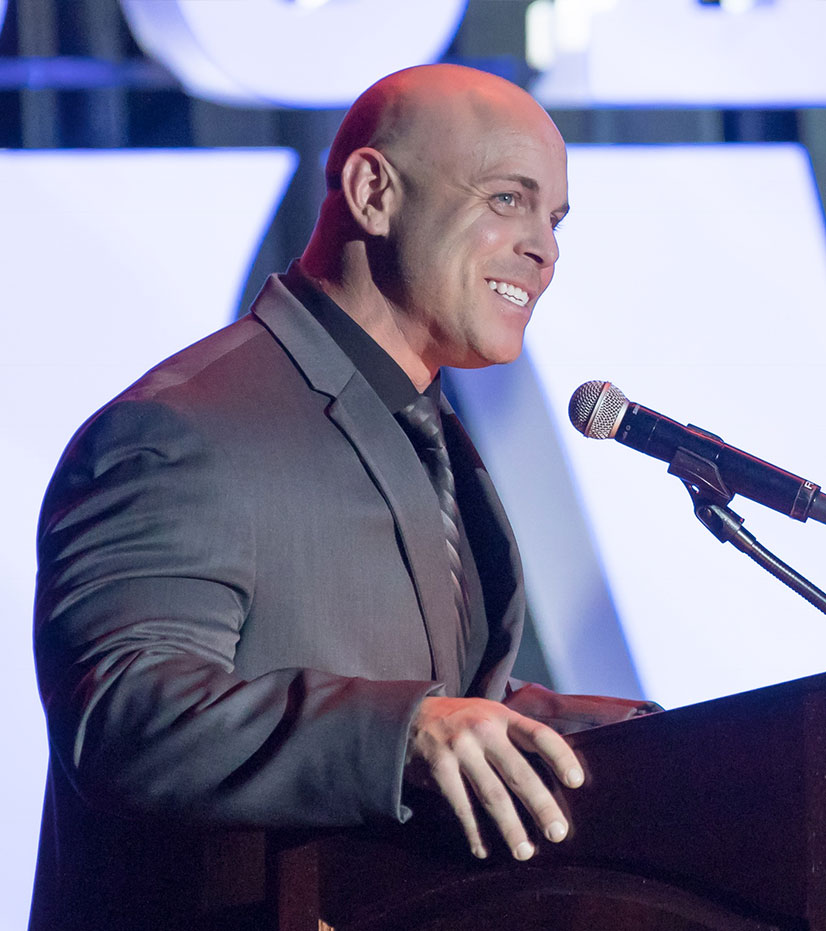 David Baye
Boston Pro Event MC
Brief info
As part of the Boston Pro staff, David Baye will be the Event MC for the show.
David is a former NPC competitor since 2001, two times Mr. Wisconsin (2012 & 2018), and an NPC judge since 2004. Baye, who has a background in Marketing Communications, has been an NPC shows announcer for 12 years and an IFBB shows announcer for 3 years.
Baye is also a media correspondent for Muscle & Fitness, Flex Magazine, and The Arnold Sports Festival.
David's one of the most admirable hobbies is going to the Society of Prevention of Cruelty to Animals (SPCA) shelters to take pictures of puppies to help them find their new forever homes.
David also works for people while volunteering with the Special Olympics and is a volunteer for the Fox Valley Humane Association.